More Website Templates at !
Fresh Prospects

Do you wonder where all the car buyers are? Would you like to know every customer in your area who is actively looking to purchase a vehicle in the next 48-72 hours?

Direct Mail

We specialize in direct mail campaigns for auto dealerships, and provide you with real-time tracking reports that will let you know when your mail is delivered to the homes or businesses you send to.

Call Center

Our award winning 24/7 LIVE operators will take the credit application, and set the appointment for you. All you need to do is what you do best, get them financed, and delivered
Welcome to Auto Leads Only
Auto Leads Only has helped hundreds of dealers nationwide exceed sales quotas with our exclusive, pre-selected, auto leads. We've delivered millions of fresh auto leads to dealerships like yours throughout the country for over a decade. Our unique relationship with America's top credit bureaus is your pipeline to the highest quality auto leads from your most valuable zip codes.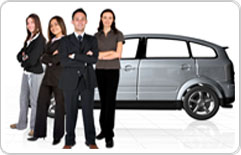 In today's market environment, it is more important than ever to make your advertising dollars stretch. With that in mind, we have developed a marketing program that assures every penny spent is directed at consumers in your market that are going to buy within the next 3 days.
It is our business as standard policy to supply our dealerships with the best possible chance to sell vehicles. Therefore, we want you to receive only the highest quality auto leads available. Advertise to the Right People, at the Right Time, with the Right Message at the Best Price, with No Long Term Commitment. Call us today to begin increasing sales!

Latest News
New Call Center

Customer Track's newest 24-7 LIVE call center is now open in Florida to take your valuable prospects calls and set appointments.